After some months of not participating in this great event I'm back! I think the last time I did an official SPUD was about 4 months ago… sorry @streetstyle… but I've been powering up alomst everyday that I have a chance and I'm happy to day that I'm very close to my Dolphin or 10Mvests goal, I'm confident that I can reach it before the year ends.
This is the proof of the 100 Steem Power Up I just made: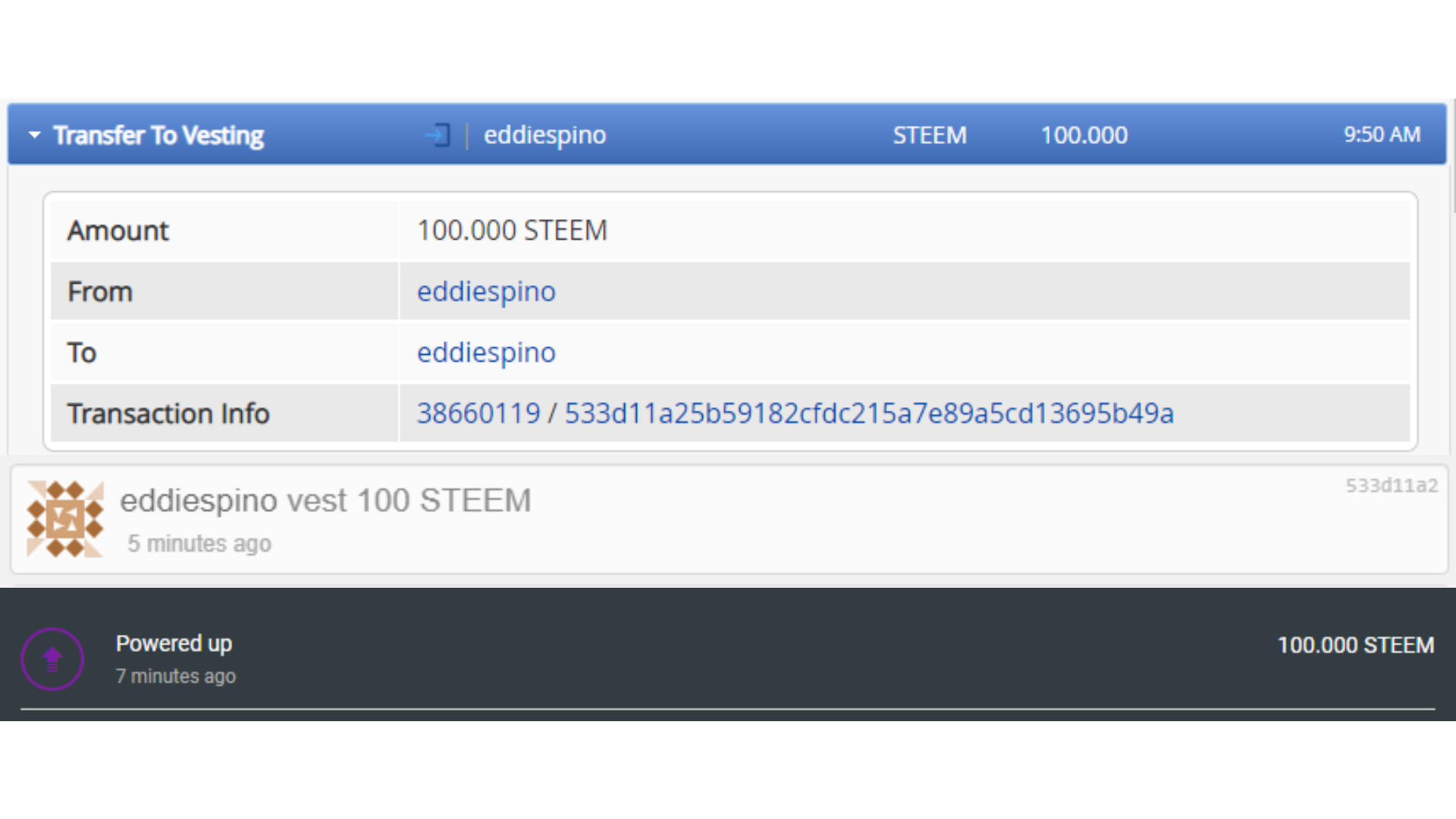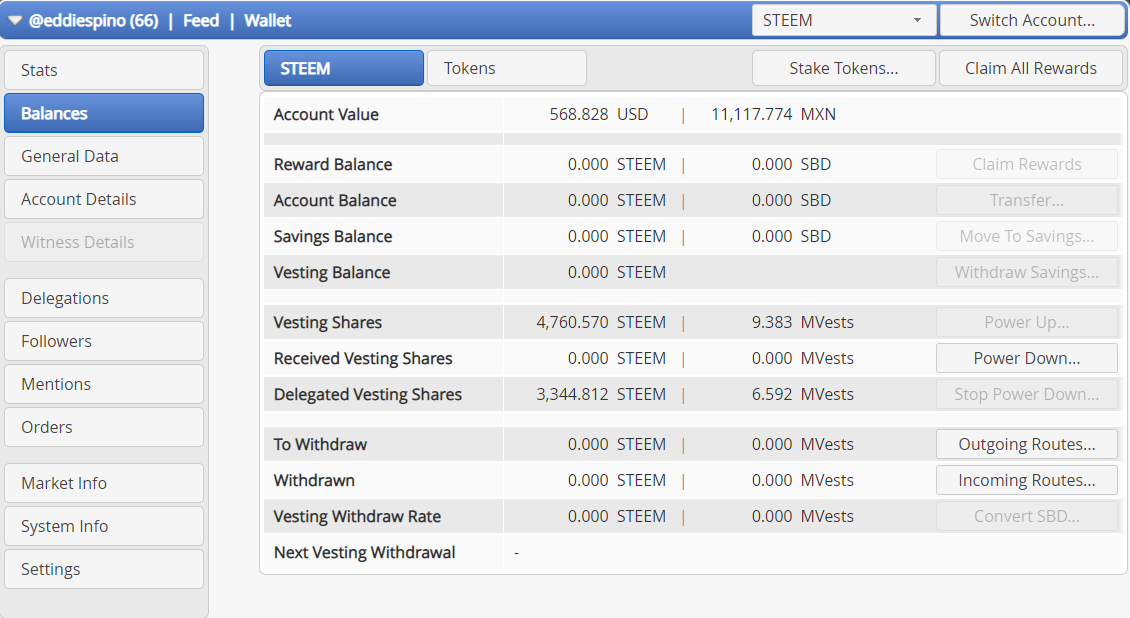 Only 313 more SteemPower to reach Dolphin Status!
---
I have not been posting a lot in the last months but I've been playing @Splinterlands daily and I've been getting at least 5 to 10 STEEM from there, at the end of the season of when I pull a great card from the Daily Quests I have been able to earn more than 20 STEEM in one day.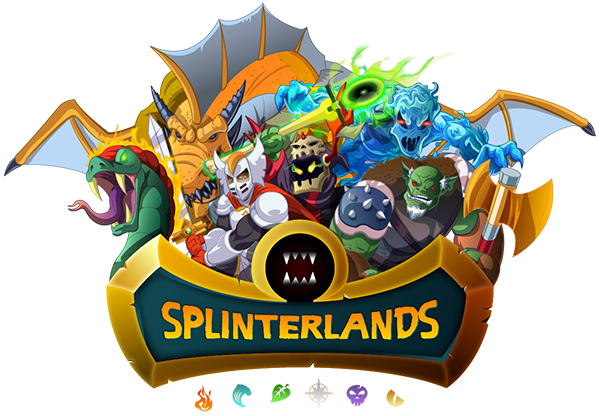 ---
As a matter of fact almost all the STEEM I have powered up today (and in the lasts few months) came from trading DEC or from trading @SteemMonsters cards. This proves that there are several ways to grow a Steem account, you can win posting, curating and playing games like Splinterlands.
Exciting things are coming, I'm happy the development and maybe a little nervous because of the current bear market that doesn't seem to end soon. But I have faith in this project and in other crypto projects that I'm currently participating.
## Keep Powering Up and STEEM ON!